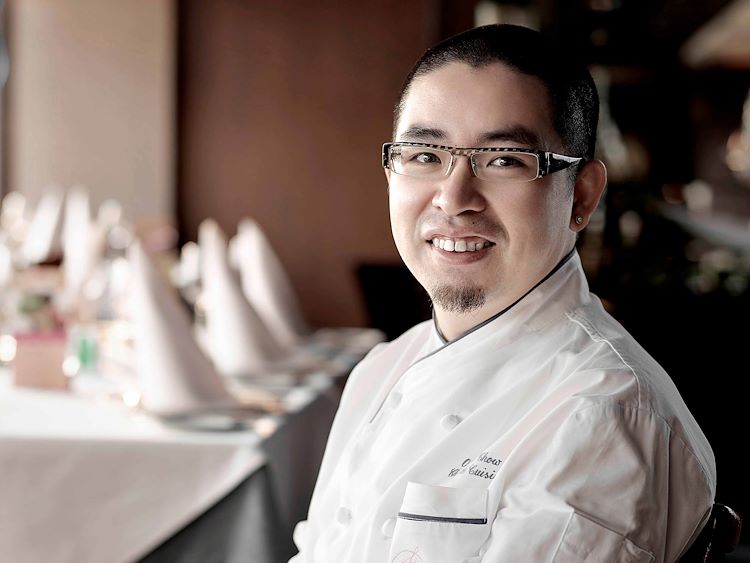 Meet the Chef - Oscar Chow, Chef de Cuisine
Over the past two decades, Chef Oscar Chow has been a great asset to the Sheraton Hong Kong Hotel & Towers. He started to dabble in the kitchen at the age of 6 and held his first title in a hotel as apprentice chef in 1991, at the age of 17. The tasks were never easy yet persistence and determination are always rewarded.
Today, chef Oscar is a well-recognized 'Oyster Guru' in the industry, running the Oyster & Wine Bar and the adjacent Sky Lounge for the hotel and nothing beats the joy of presenting his work to guests and seeing them devour everything he has prepared.

'Being a chef is not just about cooking. At the end of the day, it's about the people who eat the food and keeping them happy,' chef Oscar says. Chatting with guests, listening to their food experiences and cravings, or introducing dishes that suits their stomach and mood, he always seizes the opportunities to learn, change and evolve.
To advance his own culinary skills, chef Oscar has also participated in various competitions and courses. In 2009, Oscar has brought home three prestigious awards from WA OCEANAFEST Restaurant of Champions & Salon Olympia Culinaire, including Most Outstanding Visiting Team, The Most Outstanding Team Overall, The Most Outstanding Chef - Gold Distinction (Hot Kitchen).
Other personal achievements include HOFEX - Hong Kong 2007, Gold Medal - Western Hot Cooking, Professional Group (Chicken), California Strawberry Cooking Contest 2005 (Sopexa Hong Kong) First Runner-up - Western Cuisine in Practical Hot Cooking (Chicken) and California Raisin World Culinary Challenge 2004, Bronze Medal in Dining Category.